Welcome to HIP Roofing Ltd
HIP Roofing Ltd is a family run business, formally known as MTD Roofing Ltd with a long-standing reputation for quality roofing work spanning the past 50 years across Cheshire, Wirral, Clwyd and throughout the North West.  HIP Roofing Ltd pride ourselves on providing 'Affordable Roofing Excellence' supported by the highest quality workmanship with most work carried out offering a 20 year guarantee.
The roofing services we offer range from;
New roofs, Roof Repairs, tiling, slating, Firestone Rubbercover EPDM flat roofing, Installation of Skypods & Fitting Velux Windows. UPVC Fascia's, Soffits and Guttering, chimney and lead work.
No job is too big or to small.
We can also modernise and restructure smaller building projects eg; Flat roofs > pitched roof conversions.
Why Choose HIP Roofing Ltd?
We care about our job, we're honest and we love what we do, we thrive making Customers happy.

We have been an established family business for over 50 years.

We only use reputable roofing materials eg; Marley, Firestone as we believe using the best products paired with our skills.

We're good at our job! As a team we all have our own individual talents with years of experience; Lucy from a corporate company background in Customer Service to Holly with 16 years manual labour experience we all contribute in our own way that helps our success.

We're clean & tidy and we leave your home how we would expect someone to leave ours.

We treat you how we would expect to be treated when we invite a construction company into our household.

We're VAT registered, we give you peace of mind that we're a legitimate company.

We're a limited (LTD) company offering you peace of mind that we're registered and were not going to disappear on you if something goes wrong.

Our contractors that work with us are all registered under the CIS (Construction Industry Scheme) and their tax also gets paid through our business.

We offer guarantee's with all our work, and if we can't offer one – we'll be honest and tell you upfront.

We're are a third year member of Trustatrader and third year top rated Threebest.com.

We are accredited Firestone Rubbercover fitters, we're licensed to install the Rubber roofs and our reputation in the industry speaks for itself – just read our reviews!

Visit our Facebook, Trustatrader reviews visit our Intsagram & twitter pages too!

HIP Roofing Ltd gains most of its clients through word of mouth recommendation. This comes from our desire to always deliver to the

highest standards, and repay the trust our customers put in us to do a great job – once!

Holly and her team firmly believe that doing a job to the best of their ability will result in recommendation to our customers' friends and family.
Please take a look at our testimonials to see what our Customers say about us…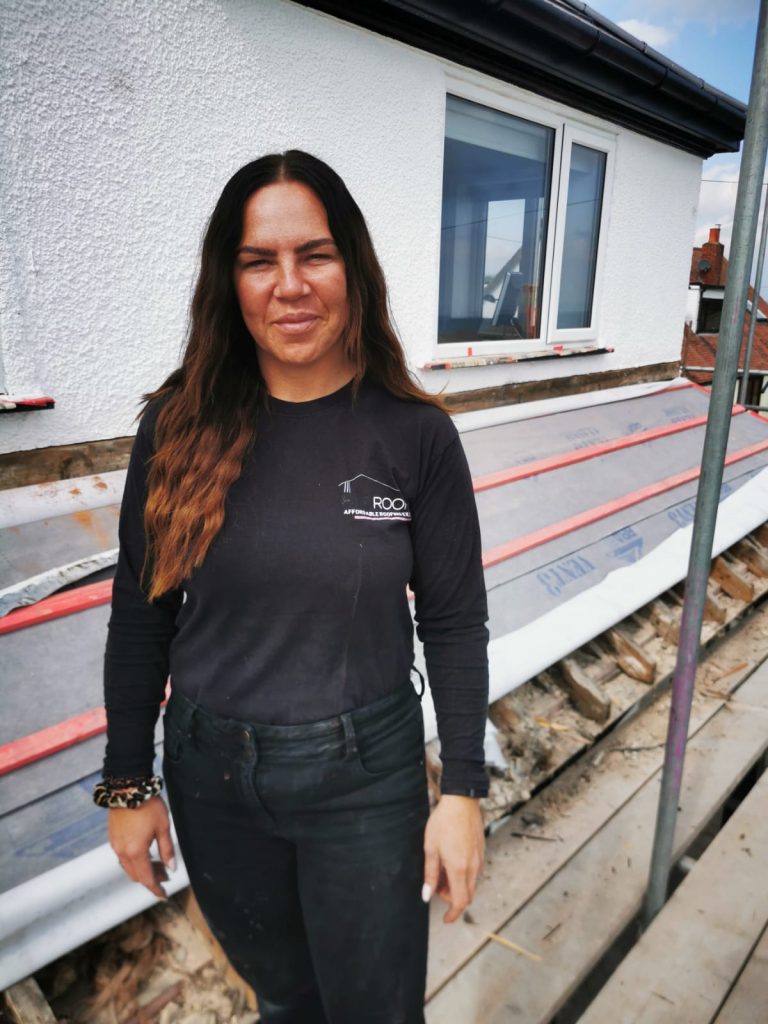 HIP Roofing background
HIP Roofing Ltd formally known as MTD Roofing Ltd was founded in 1957 by owner Terry Dodd. Terry built the company from scratch and his focus on a strong work ethic and impeccably high standards, whilst demanding the same of his staff that work alongside him, have built the fantastic reputation the business enjoys today.
HIP Roofing Ltd is now managed by Holly Francis & Lucy Dodd, Terry's daughters.
Holly has worked with him for 17 years and Lucy for five years, this is what we believe makes HIP Roofing Ltd independent and unique in so many ways from the rest.
The team strive on our company values 'affordable Roofing Excellence' & 'We do it once, and we do your job right', 'Our individual and team priority is to show utmost respect for our Customers and the job we are undertaking for them; there will never be blaring radios, bad language or mess – a top quality job is demanded and always delivered.'
HIP Roofing Ltd are well known for doing an excellent, reliable, clean and efficient job. Holly and the team always receive feedback from Customers praising their politeness, punctuality and hard work – and making sure everywhere is left clean and tidy – like it should be.
Contact us for a free no obligation quotation.